Youth Leader Responsibility
Anytime youth come together, there will be some creative behavior!  Your church is responsible for the discipline of your group throughout the weekend.  The design team does not want to discipline your group, but we would like to make the following suggestions to keep everyone safe and enhance the weekend experience for all. 
ROLE MODELS – The Tennessee Conference expects the adult leaders who come with their youth to conference, district and local events to be responsible role models in areas of Christian living.

 

This would include abstaining from consumption of alcoholic beverages.

 

If tobacco products must be used, we ask that discretion is shown to do so out of the view of youth in designated smoking areas.
HOUSING – We ask adult leaders to be in proximity to their youth housing rooms when youth have returned to their rooms for the evening.

 

There is often space on the hotel floor you are occupying to gather for discussion.
TWO ADULTS – We strongly suggest a ratio of one adult per eight youth in attendance with minimum of two adults.

 

At least one male and one female adult should be present, regardless of the size of your group, if both male and female youth are represented.
REGISTRATION FORMS – You should bring a copy of the registration form for each of your participants. This form should include parental contact numbers.

 

Parents should also know how to reach you in case of emergency. 
FOOD – If you plan to have food brought into the hotel from outside restaurants, you must serve this food inside of your hotel rooms.

 

You should not gather in the hall or walkways to do so.

No Stress Tip:

 

Pizza should be ordered early in the evening to ensure that it arrives before midnight.

 

Pizza delivery people will be met in the lobby.

 

Send two adults to the lobby with the youth for their safety.
WHERE ARE THEY? – Know where your youth are as much as possible.

 

Instruct them that they are not to leave the building, and should never leave the Gaylord Opryland Resort & Convention Center without two adults.
WHERE ARE YOU? – Your youth need to be able to reach you in case of an emergency.

 

Please give your youth a cell phone number where you or another adults from your group can be reached at all times.

 

A business card with adult phone numbers will help us to find you in case of emergency. 

No Stress Tip:

 

Assign each adult to a small number of your youth to be responsible for.

 

This helps share the responsibility of watching the whole group. 
PARTICIPATE PLEASE! – Please ask your youth and adults to participate in all sessions, including workshops.

 

Youth should not roam the halls during workshop sessions. Security will be posted at the exit doors during each session. Youth will not be allowed to leave the main session room without an adult. Please remind your group to be respectful of others during this time.

 

Hold the background noise during the sessions to a minimum.
IN YOUR ROOMS! – Please adhere to our scheduled Opryland Hotel Youth Group In-Room time of 12:00 pm.

 

All groups should be in their rooms and quiet.

 

Be considerate of youth groups and other guests sharing the same hotel.
DEBRIEF QUESTIONS – Questions will be provided on the Warmth In Winter APP to debrief each of the talks shared during the Gathering times.
THEY DID WHAT? – Be understanding of those around you who may have different discipline standards than yourself.

 

However, please address any issue that could cause harm to others, even if it is not a youth from your group.

 

If an issue arises that requires additional help please contact Brad Fiscus, Director of NextGen Discipleship Ministries.
eww GROSS! – Adherence to the Conference dress code is expected. Clothing with beer slogans, inappropriate, or exclusionary language shall not be worn. Underclothing should not be seen.

 

No bare midriffs.

 

One piece bathing suits are appropriate.
On-Site Registration – Delta Mezzanine — In Canal A
Registration begins at 5:30 p.m. on Friday evening in Canal A for all groups. Group leaders should come to the registration table alone. Please send only one person to the table to receive your registration materials. The rest of your group can go to the Recreation and Resource Area. Bring the forms listed below to the registration table:
You will keep these forms in case of an emergency but we want to see that you have one for each of your students and adults:

Next Gen Medical Release forms for students and adults. We are not keeping these forms we want to make sure you have a copy with you at Warmth in Winter.

These forms will be kept for our records:
Name Tags – You will receive a Name Tag for each person registered in your group.

 

Replacement Name Tags are $5 each. Every person must have a Name Tag on at all times.

 

This will provide entry to our sessions and workshops.
Workshops Saturday
Workshops will be offered on Saturday morning in 2 sessions. During each session HALF of the total attendance will report to the BIG ROOM(GOEC) for a workshop with Scott Erickson, the Curator of Awesomeness. If your group is not in the BIG ROOM, there will be a variety of workshops offered inside the hotel convention space. The available workshops will be updated on www.warmthinwinter.com and on the Warmth In Winter APP.
WE STRONGLY SUGGEST THAT YOU HAVE YOUR STUDENTS ATTEND DIFFERENT WORKSHOPS. 
In an effort to make sure that workshop seating is available for each offering, we will have persons at the door of the workshop to regulate seating.  Please let your attendees know that they should be prepared to go to a different workshop if asked to do so. 


What is The LOVE Movement?
This year the Youth Service Fund Team wanted to begin a MOVEMENT in memory of dedicated YSF team member,  Adam Love. Adam died in a car accident in July 2017. He was a beloved member of his family and a loved and cherished member of the Tennessee Conference Next Gen Leadership Team.
Adam was extraordinary.  Adam loved, NO MATTER WHAT.  In remembrance of Adam's amazing love for others, a legacy fund is being developed through your generous donations to The LOVE Movement. 
The purpose of The LOVE Movement is to provide seed grants to youth and young adults who want to love their neighbor, no matter what just like Adam did. This seed grant is not meant to provide funding for a mission trip but it will be given to start a movement of LOVE by young people for their neighbors in the community where they live and/or where their church is located.
During Adam's time on the YSF team over $60,000 was raised. Bishop McAlilly's hair was shaved as well as Brad Fiscus' beard and hair were disastrously cutoff onstage, hundreds warm fuzzies were created and sold along with so much more.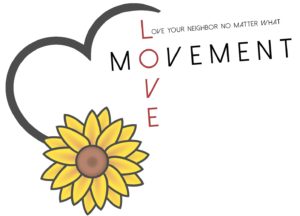 Please help us do exceedingly and abundantly beyond our goal of $25,000 to launch this fund. Designate a Sunday in January as The LOVE Movement Offering day, then send us a check or bring it with you to Warmth In Winter.
How about starting a Change Drive for LOVE by providing a place for people to give their loose change.  Your youth group can come up with creative and amazing ideas without our help, so let them CREATE!!! 
If every person attending Warmth In Winter 2018 will commit to contributing at least $10, we won't have any difficulty reaching our goal.
HELP US LAUNCH A MOVEMENT – The LOVE MOVEMENT!

Directions.
From Clarksville/Nashville: Take I-24 E to Nashville.  Take exit 12 from TN-155E continue on McGavock Pike to your destination.
From Columbia/South area:  Take I-65 N and TN-155 N/Briley Pkwy to McGavock Pike in Nashville. Take exit 12 from TN-155 N/Briley Pkwy. Continue on McGavock Pike to your destination.
From Cookeville area: Take I-40W to McGavock Pike in Nashville. Take exit 12 from TN-155 N/Briley Pkwy, continue on McGavock Pike to your destination.
From Murfreesboro: Continue on I-24 W to Nashville. Take exit 12 from TN-155 N/Briley Pkwy. Continue on McGavock Pike to your destination.