What is The LOVE Movement?
In 2018, the Youth Service Fund Team began a MOVEMENT in memory of dedicated YSF team member,  Adam Love. Adam died in a car accident in July 2017. He was a beloved member of his family and a loved and cherished member of the Tennessee Conference Next Gen Leadership Team.
Adam was extraordinary.  Adam loved, NO MATTER WHAT.  In remembrance of Adam's amazing love for others, a legacy fund is being developed through your generous donations to The LOVE Movement. 
The purpose of The LOVE Movement is to provide seed grants to youth and young adults who want to love their neighbor, no matter what just like Adam did. This seed grant is not meant to provide funding for a mission trip but it will be given to start a movement of LOVE by young people for their neighbors in the community where they live and/or where their church is located.
During Adam's time on the YSF team over $60,000 was raised. Bishop McAlilly's hair was shaved as well as Brad Fiscus' beard and hair were disastrously cutoff onstage, hundreds warm fuzzies were created and sold along with so much more.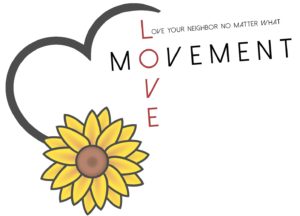 Please help us do exceedingly and abundantly beyond our goal of $25,000 to launch this fund. Designate a Sunday in January as The LOVE Movement Offering day, then send us a check or bring it with you to Warmth In Winter.
How about starting a Change Drive for LOVE by providing a place for people to give their loose change.  Your youth group can come up with creative and amazing ideas without our help, so let them CREATE!!! 
JOIN A MOVEMENT – The LOVE MOVEMENT!